Celebrating a Romantic Christmas for Two
Not going to the family home for the holidays? Then it is a great time to plan a romantic Christmas for two.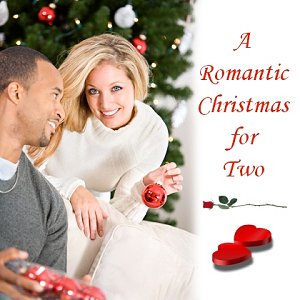 Really the most romantic ideas are those that are based on special moments from your relationship or on certain hobbies or interests of your significant other, so sit down and think about what would truly make the other person happy. To get you started here are a few ideas:
Spend some quality time together putting up the decorations. Keep it simple, play some favorite holiday music and enjoy some favorite treat together when you are done. However if decorating is something you know will cause tension or is something one of you doesn't particularly like it may be a good idea to skip this idea.
Make a special ornament together. Many different types of ornament kits are available at craft stores from intricate to simple. You could also decorate stockings together while sitting in front of a cozy fire.
Have a special dinner together. Set the table for two and be sure to keep the centerpiece short so that you can see each other. Something as simple as some beautiful ornaments in a glass bowl would be perfect.
Light some candles, get your favorite candies and snuggle up together on the couch with some romantic holiday movies. A few good movies are "The Family Man," "While You Were Sleeping," and "It's A Wonderful Life."
The holiday season is a great time for rides. Book a limousine ride, sleigh ride or carriage ride for you and your special someone. Be sure to bring blankets to keep warm.
Many cities also have light displays that you can drive through. Gather some romantic holiday music hop in the car and spend some time together.
Attend a seasonal concert or see the Nutcracker.
Spend an evening together making a Gingerbread house.
Of course no romantic Christmas would be complete without a gift. The best gifts are ones that took time and show your love. So why not write a love letter or poem? You could also surprise them with breakfast in bed or candles and a soak in the tub. Another idea is to give them a small gift for the 12 days of Christmas. Surprise them by sending the gift to their office or hiding it someplace they would find it during the day.
This article first appeared in the 'Celebrating Christmas PDF Magazine' which is a FREE magazine that you can download and even print out.