7 Beautifully Festive Christmas Tree Themes
These beautifully styled designer Christmas trees are sure to be the focal point of your Christmas decorations and will probably inspire the rest of your decorations as well. Get inspired by these creative festive Christmas tree themes to decorate your own masterpiece.
Burnished Treasure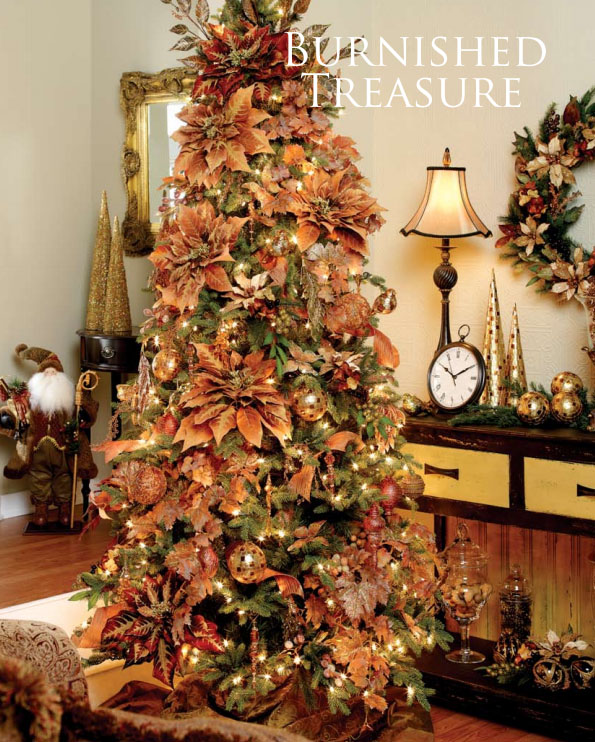 Look for decorations in deep autumnal color palettes for this look. Start with over-sized poinsettias in burnt orange and fill up spaces with smaller decorations in colors ranging from reds, autumn oranges to gold and copper.
Traditional Red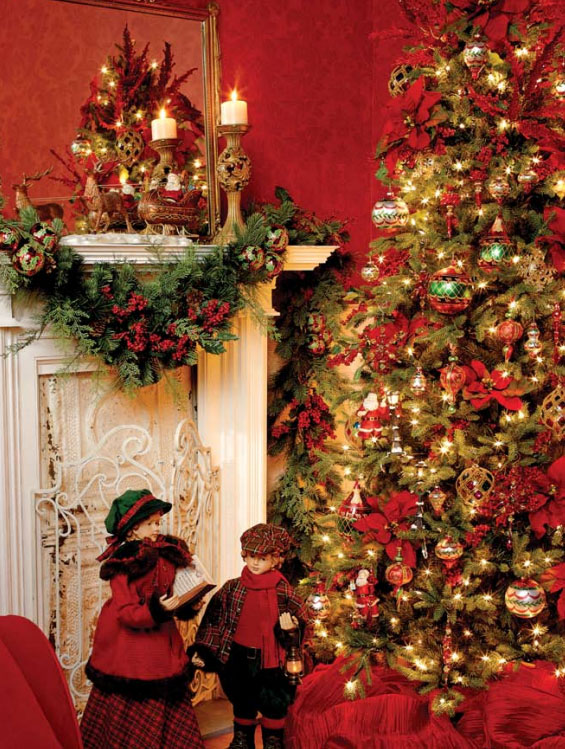 Go all traditional with reds this Christmas. Large polyester poinsettias will add a designer look to your tree. Fill in the spaces with traditional shapes and colors like red, green and gold.
Champagne Frost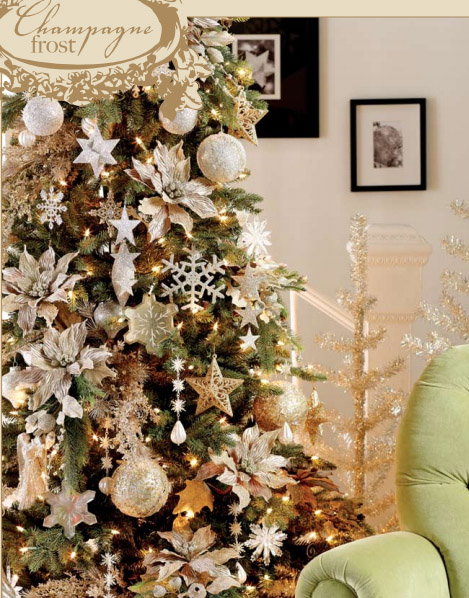 Champagne and Silver come together to decorate this elegant Christmas tree for the festivities. Start by adding evenly-spaced large champagne colored poinsettias to the tree and then fill up with smaller balls and ornaments in champagne, sparkling silver, frosted and beaded. Champagne colored sprays and boughs add a lovely look to the tree.
Holiday Menagerie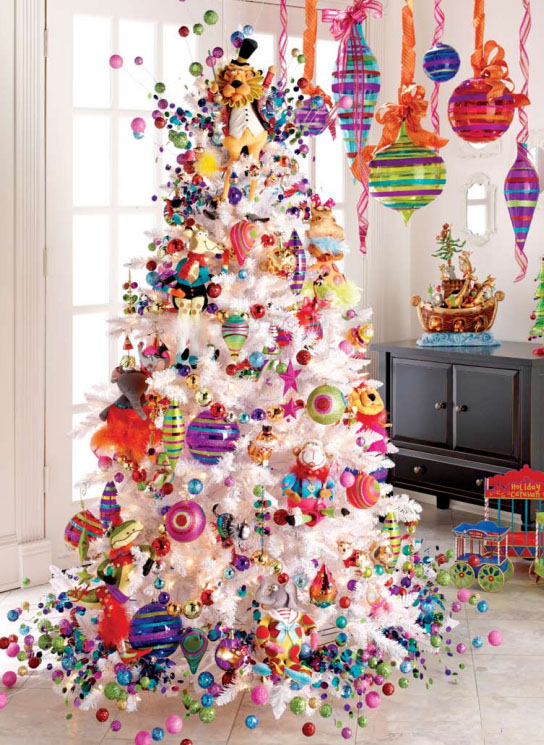 For a tree bursting in color that is sure to please the kids, go for an all-white tree to showcase colored decorations. Look for solid and striped ornaments in assorted candy colors. Add a 'zoo' look to the tree with animal shaped ornaments which will be loved by the younger ones.
Partridge in a Pear Tree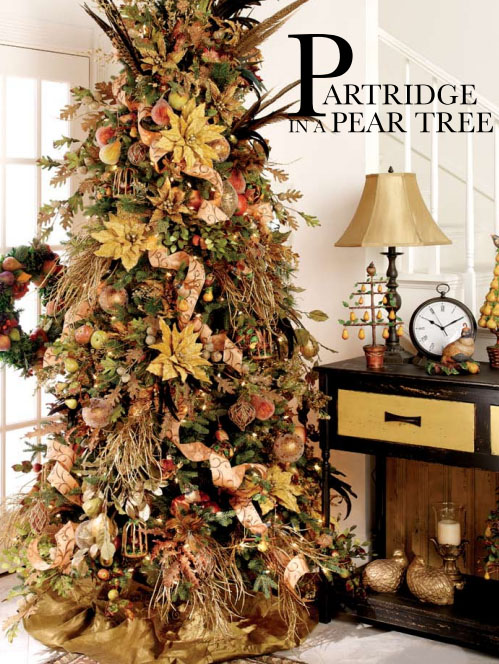 Go all natural with your Christmas tree decorating this Christmas. Look for rustic colors and natural decorations. Add grass, oak leaf and pine tree sprays along with bird and nest ornaments. Bundles of feathers and fruit laden branches will add to the charm of this nature-themed tree.
Merry Winter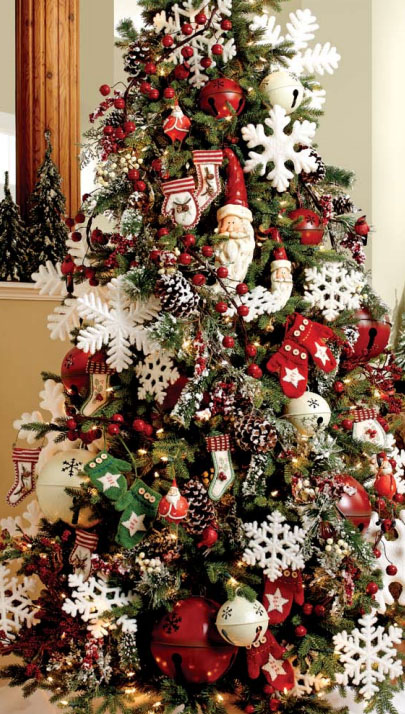 All things that make winters bright and cheerful make this tree a favorite! From large sleigh bells to snowflakes, stockings, warm mittens to pinecones, Santa and Snowmen, this tree has them all! Add homespun felt ornaments to make the tree even more personal.
Designer Hot Pink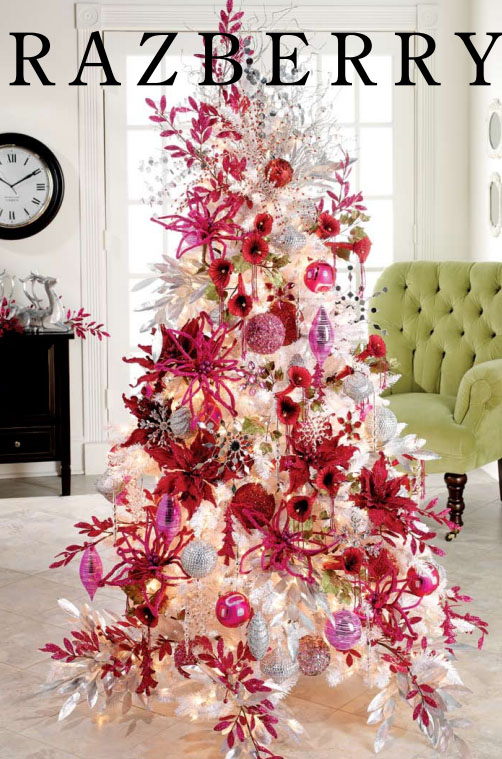 If you are looking for a more offbeat and modern theme, consider decorating your tree along the lines of this designer Christmas tree. Jeweled poinsettias in hot pink set the theme on a white tree. Add trumpet flower and mistletoe sprays in pink with a few touches of silver sprays and ornaments here and there.
All products from RAZ Imports