Christmas Color Schemes – Red and White
Red and White Christmas Color Palette
The ever-attractive 'Red and White' look is a favorite for this Season. This most popular of all Christmas color schemes can be embedded in your room by using fabric, accessories, decorations and lights.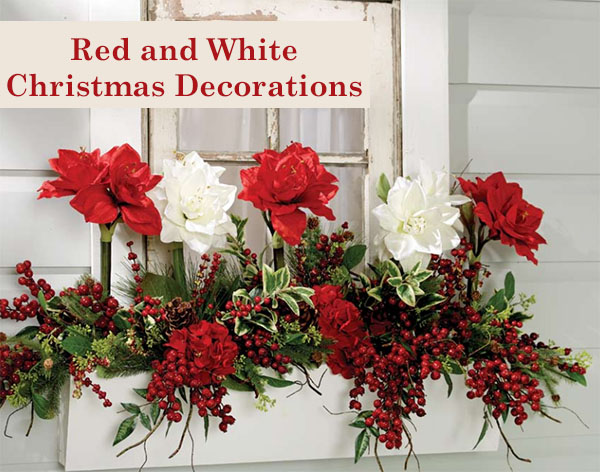 1. Red and White checked table mats, a centerpiece of red roses and seasonal white flowers complete with white candles make a beautiful table setting.
2. Alternatively, a plain white table cloth with a centerpiece of bright red roses or a bowl of apples will also give a beautiful effect.
3. A Silver bowl filled with red apples or sparkling red ornaments on a side table will be an eye-catching piece of your decor.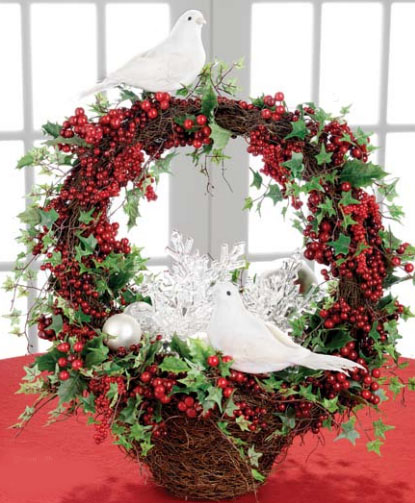 4. White candles with a fresh (or artificial) poinsettia or rose or any red flower brings a perfect Christmas touch. Use of red and white candles along with cranberries, red ornaments, artificial snowflakes etc. serves as a pretty piece of Holiday decor.
5. Use the Red and White combination in at least 3 places. If using red fabric, keep in mind that you do NOT have to use the exact color each time. You can use varying tones and shades of the same color at different places. White fabric can be accentuated by using red bows, tie-backs etc.
6. Match your Christmas Tree decorations accordingly. Use red ornaments, bows and poinsettias to add to your theme. Flower Arrangements along the same theme will be a beautiful addition.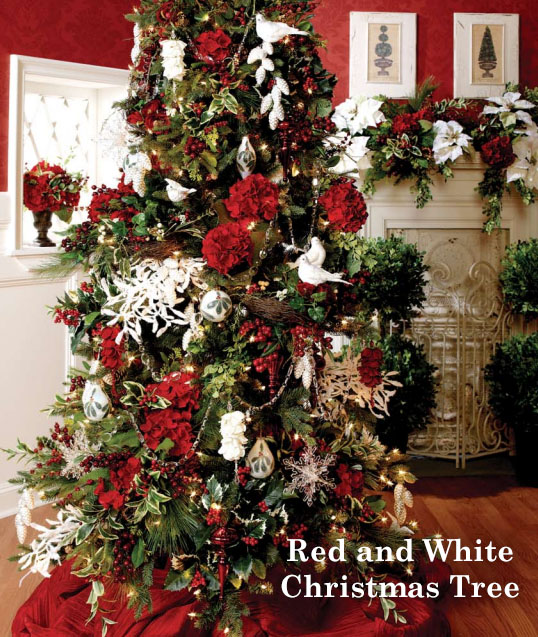 Next > The 'Simply White' look