Christmas Color Schemes – Simply White
The Simply White Christmas Color Palette
Of all Christmas Color Schemes, an all-white palette reminds one of winter frost. The best way to use white is to use lots of silver with it. White and Silver can be beautifully used for an elegant look for your home this Christmas.
1. Bring out your best cutlery and silver treasures. Fruits sprayed with silver paint can be displayed in crystal vases.
2. Silver embroidered fabric with stars and snowflakes patterns go well with this scheme.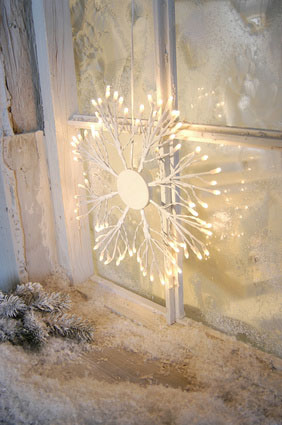 3. A great idea would be to buy one of these pretty porcelain 'Snowy Villages' and give your decor a 'Winter' theme.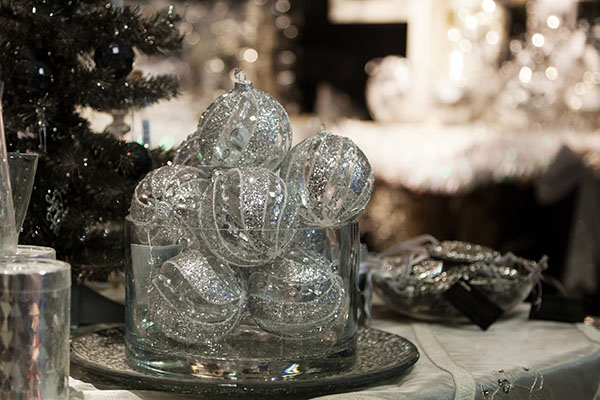 4. The 'Silver White Festive Flower Arrangement' from our Flower Arrangement Gallery is a perfect example of a 'Simply White' decor.
5. Shimmery, White Organza can be used to decorate your Christmas trees and also wrapping around pillars, staircase and railings as garlands.
6. White ornaments and stars can be used not only to decorate your trees, but also as sparkling displays in silver plates and bowls and around pure white candles.
7. To break monotony, use various tones of silver and if necessary. Icy Blue is another great color to mix with pristine white decor. Soft, fleecy blue material can be used for a mix-n-match with white fabric.
Also Try: