Festive Ideas: 5 Quick Christmas Decorations
Do not forget the little details. They are the most special things to take care of, and often bring smiles to many faces. These ideas for 5 Quick Christmas Decorations, published in our 2012 issue, are perfect to brighten up any place in no time.
Your door knobs, for example. Bring holiday cheer to any hand that reaches out for them. Here are two ways to decorate them, but the possibilities are endless.
Spare some of tree ornaments or tie a ribbon to a bauble or a stocking and slide them into a door handle. A handspun fabric ornament can also be used.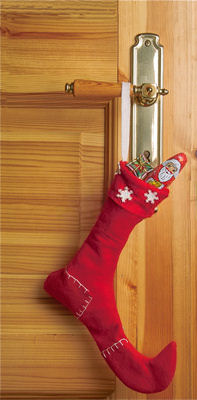 This could also be a great way to use your Christmas cards. Find a smaller card or use the front of an old card, punch a hole, tie it using ribbon and slide it into a handle or a knob.
Flower arrangements for Christmas need not be elaborate. Less is more with seasonal red berries. A branch of berries along with some greens look festive in white vases.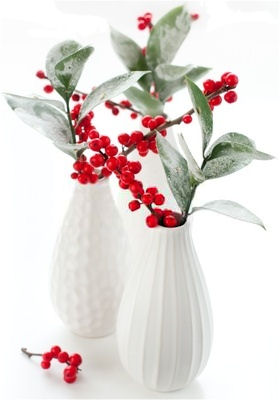 A little touch that makes a lot of difference to any Christmas Day décor is Candle rings. When making your wreaths, be sure to make some miniature versions to use as circular bases for your Christmas candles. Berry wreaths look especially beautiful since most of us use red or white candles during this time of the year.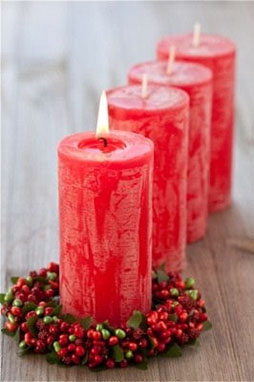 Fabric crafters who are into patchwork and quilting can create one-of-a-kind keepsake gifts that will be cherished for a long, long time to come. Get patched quilt squares framed to give as gifts. It is easier than making an entire quilt and you will be able to make several of these in no time and with most of the fabric coming out of your scrap box.