Outdoor Christmas Decorating Ideas
Christmas is a magical time when friends and family gather together to celebrate the season. Like many people, you may decorate your home each year. It's customary to adorn both the interior and the exterior of your home with decorations and lights. Many people dread decorating the outside of their home, but with the right preparation, it doesn't have to be a chore! Here are some outdoor Christmas decorating ideas to help you get the outside of your home ready for the holiday season.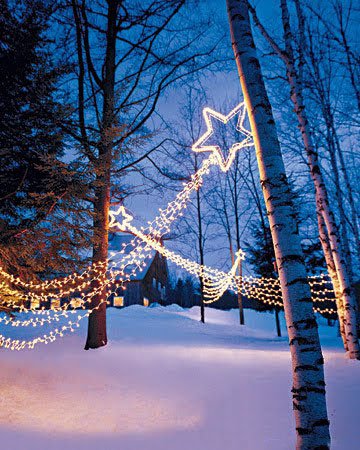 Most people hang their lights and outdoor decorations about one month before Christmas. If you're going to hang lights, then preparation is key. The first thing you'll need to do is decide where you want your lights to be. Many people outline their doors, windows, and the tops of their home with strings of lights. If you have trees and bushes, you can wrap them in lights as well. After you've figured out where you want the lights to go, it's time to measure. The last thing you want is to buy all your lights then discover you don't have enough to finish the job!
When hanging lights, you'll need to do certain things. Gathering your supplies is a must. Make sure you have a sturdy ladder, a staple gun, and plenty of extension cords. An assistant is also a good idea, both for safety and convenience. Be sure to test your lights before hanging them!
There are many different kinds of lights you can choose. There are traditional lights that come in every color imaginable. You can go with a solid color like white, red, or green — or try multicolored lights for a whimsical look. There are lights that twinkle and lights that don't. There are lights with small bulbs and large bulbs. There are even lights that look like hanging icicles!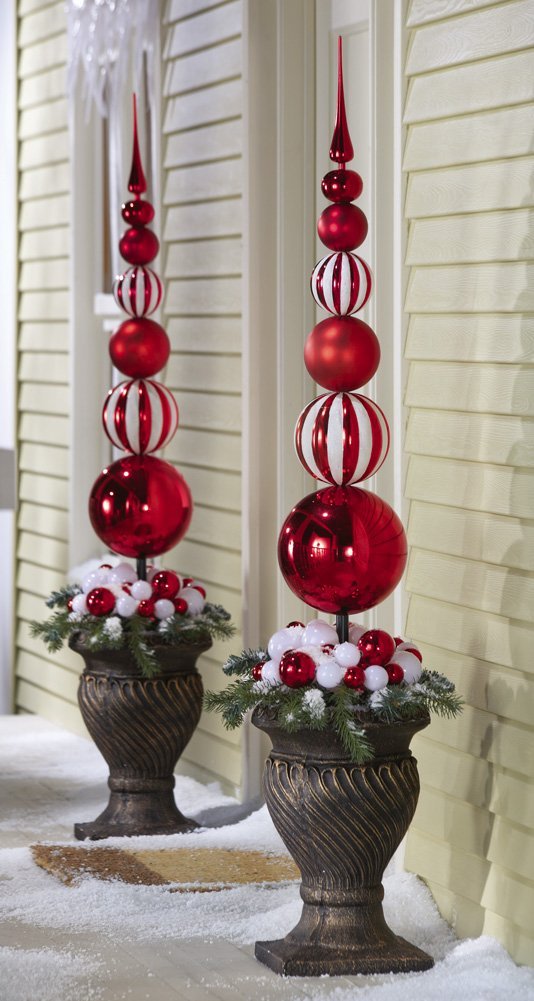 Lights aren't the only way to decorate your home's exterior. There are large figurines such as snowmen, Santa Clauses, and reindeer that can be placed in your yard. Many of them illuminate at night! You can also get creative with plants and flowers. While plants and flowers may not grow in the winter, that's no reason not to enjoy them! Fill a large barrel or pot with a Christmas arrangement like evergreen boughs, poinsettia and holly. You can use silk flowers or fresh cut real ones from a florist. Adorn your floral container with festive ribbons and bows in Christmas colors like red, green and gold.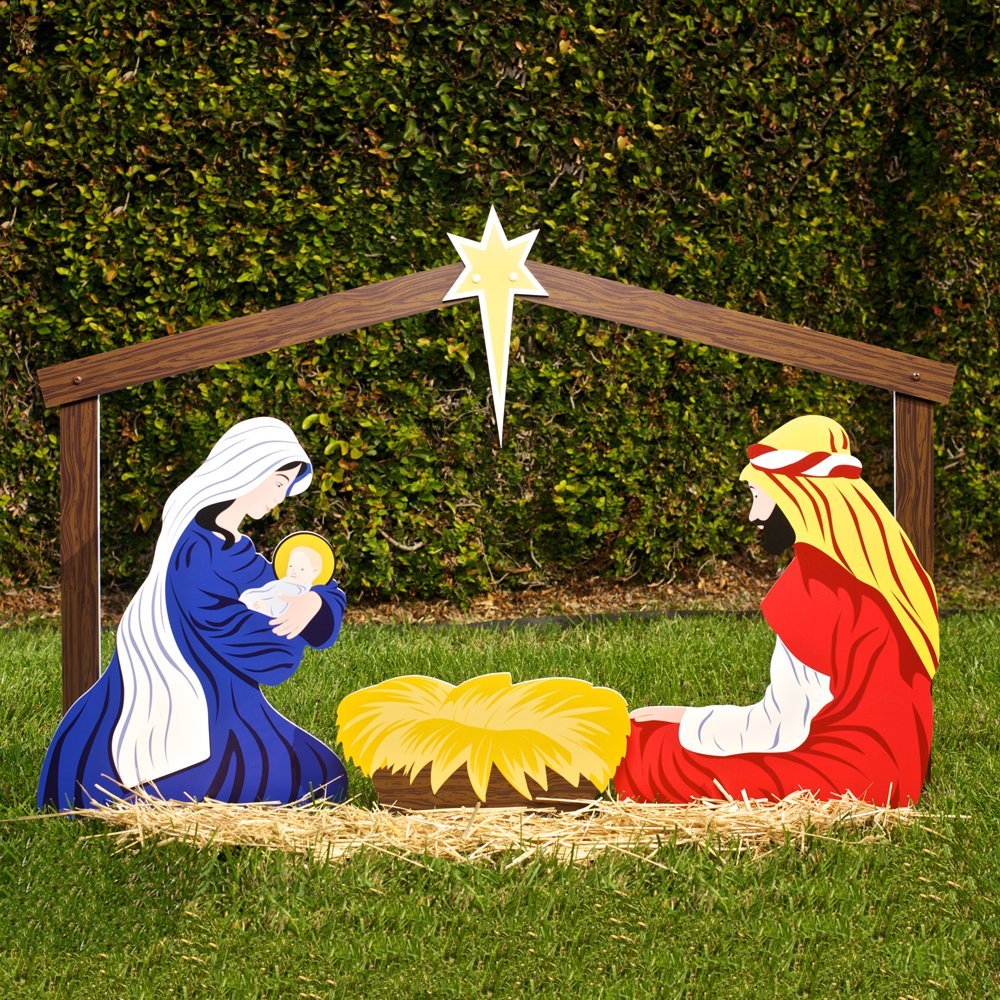 To give your front yard a cute look, try festive handpainted wooden signs that can be inserted into the ground. These signs can offer sentiments like 'Merry Christmas' or 'Happy Holidays' and feature winter artwork. If you're the artsy type, gather wood and paint and make your own!
Decorating the outside of your home can be a fun and rewarding experience for the whole family. By preparing ahead of time, you can turn exterior decorating from a chore to a fun activity!