Microwave Gingerbread Cake with Lemon Sauce
Our Microwave Gingerbread cake with lemon sauce finishes dinner with a flourish, but takes less than a half hour to prepare in the microwave.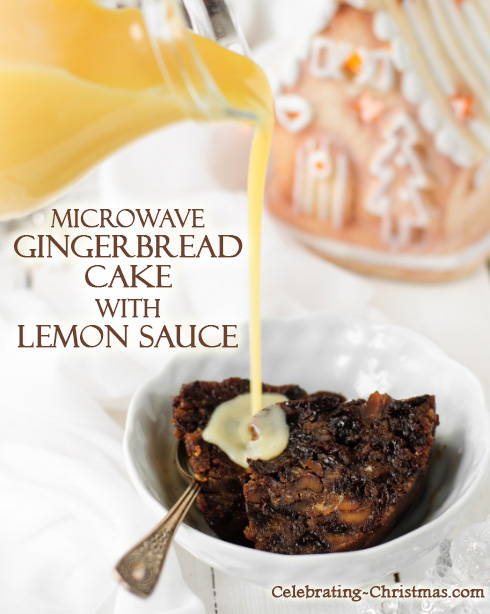 Ingredients:
1 cup molasses
1/2 cup water
1/4 cup butter
1 Tbs. sugar
2 tsp. powdered ginger
1 tsp. baking soda
2 cups flour
Preparation:
Combine molasses, water, butter and sugar, ginger and soda. Microwave on high for two to three minutes. Stirring by hand, add flour, half cup at a time.
Pour batter into a Bundt pan. Microwave for five to seven minutes on high. Let cake sit for five minutes. Serve with a drizzle of lemon sauce. Garnish with whipped cream and lemon zest if desired.
Lemon Sauce
Ingredients:
1 cup sugar
1/2 cup butter
1/4 cup water
1 egg
3 Tbs. fresh lemon juice
1 Tbs. lemon zest
whipped cream and lemon peel (optional)
Preparation:
Microwave sugar, butter and water on high for two to three minutes. Add a little of the mixture to a beaten egg, stirring well.
Return mixture with egg to the main mixture after it has cooled a little. This will prevent the egg from curdling. Add lemon juice and zest to mixture and microwave for two to three minutes on high.